Isetan food hall, Shinjuku, Tokyo
Dazzle your senses in the best deli you've ever seen at Isetan Shinjuku
Japanese department stores always have a spectacular food hall - and Isetan in Shinjuku is one of the best
If you're staying in Tokyo then a visit to Shinjuku is a must, and while you're there you can take a lunch stop at Isetan and sample their food hall.
On the basement floor of this huge department store are deli counters, a supermarket, a bakery and wines and spirits.
The deli section is particularly impressive - aisle after aisle of ready-made and immacuately presented Japanese food, plus food from other asian cusines. There are often samples and food being cooked to order. It's a good place to order by pointing if your Japanese isn't too good, otherwise get stuck in to ordering individual items from the helpful staff.
You can get... sushi, sashimi, bento boxes, stir fries, salads, katsu, yakitori, noodles, rice, karage, tempura, gyoza and dumplings... you get the picture.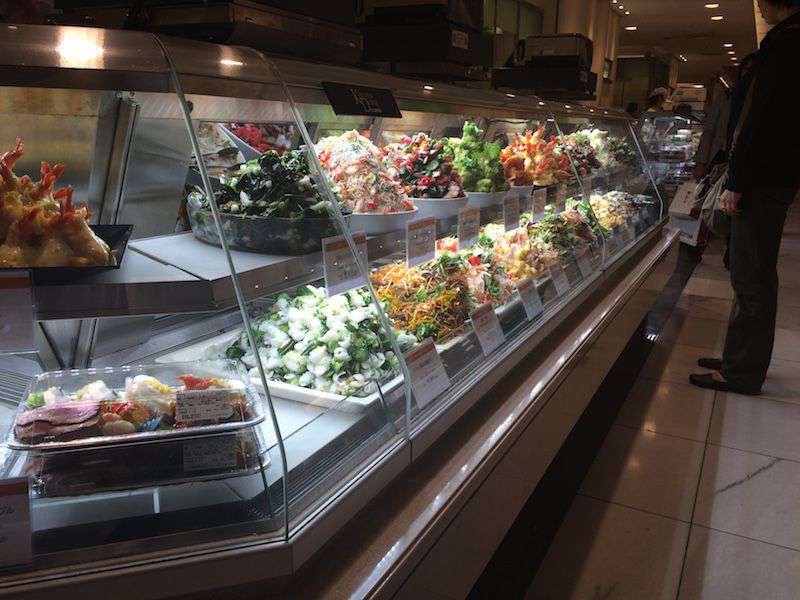 It's not the cheapest place to get lunch - after all you can get half decent bento boxes, or onigiri rice balls from a combini - but as an experience and a treat for lunch Isetan is hard to beat.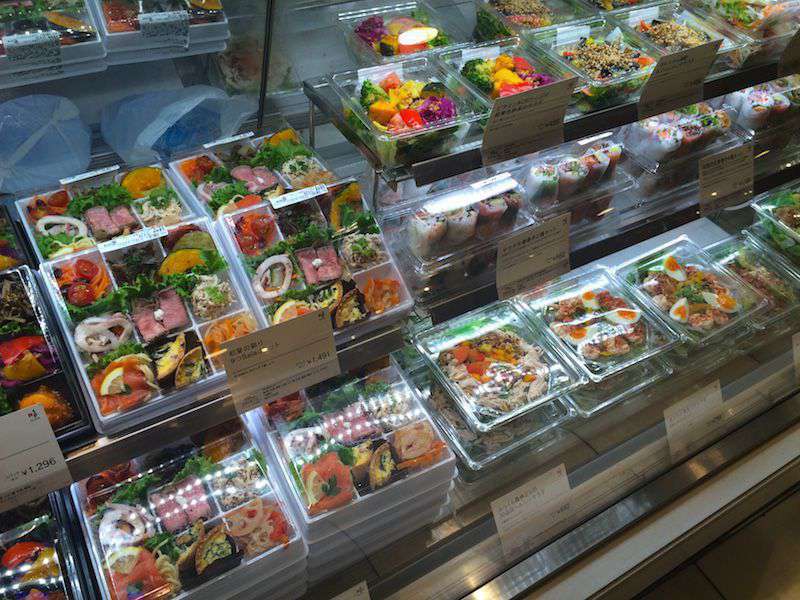 After you've picked up your lunch you might want to find a nice place to sit down and eat it - in which case we can recommend the nearby Shinjuku Gyoen Park and Gardens for some city-centre tranquility.
How to find Isetan Shinjuku
To find Isetan, you can check Google Maps.
The closest train station is Shinjuku. Leave the station by the East exit, go up the stairs and you'll find yourself on a busy main street, Shinjuku Dori. Follow this to the right. Isetan is about 300 metres down the street, on the opposite side to the station.