Can you get food at train stations in Japan?
Japanese train stations are a surprising source of excellent food and drink while you travel, or even for a nice evening meal
Whether you're travelling through or staying in a city, the train and railway stations in Japan offer fantastic quality food and drink for both takeaway and dine-in
One of our great tips for visiting in Japan is to explore the food options available at the train stations.
It's often the case in Japanese cities that the train stations become hubs, not only for travel but for retail shopping and food, too. On top of a train station, or within the station itself there's often a department store, lots of retail shops, convenience stores, cafes and bars and restaurants.
In our experience, all the food options tend to be of excellent quality, as well as being reasonably priced. It's often the case in the UK that train station food options are expensive and fairly disappointing (although this is slowly changing), so it was a pleasant surprise to travel in Japan and realise how easy it was to eat at train stations.
One particular memory of food at train stations in Japan stands out to me. During an overnight stay in Okayama we found a really good tonkatsu restaurant and enjoyed an evening meal.
Tonkatsu is a classic Japanese dish of pork (Ton) breaded and deep-fried (katsu). The menus in a Tonkatsu restaurant will give you the option of various cuts of pork, all varying in price depending on the quality. It's a super tasty meal and a good one for western tastes as it's pretty similar to other deep-fried foods like escalope.
Tonkatsu is pretty much always served with rice, Tonkatsu sauce (a bit like brown sauce) and shredded cabbage - the rice soaks up the sauce and the cabbage offers a crunchy palette cleanser. It's a perfect meal! Washed down with a glass of ice-cold Japanese lager this really is a fantastic and easy way to eat a satisfying meal in Japan.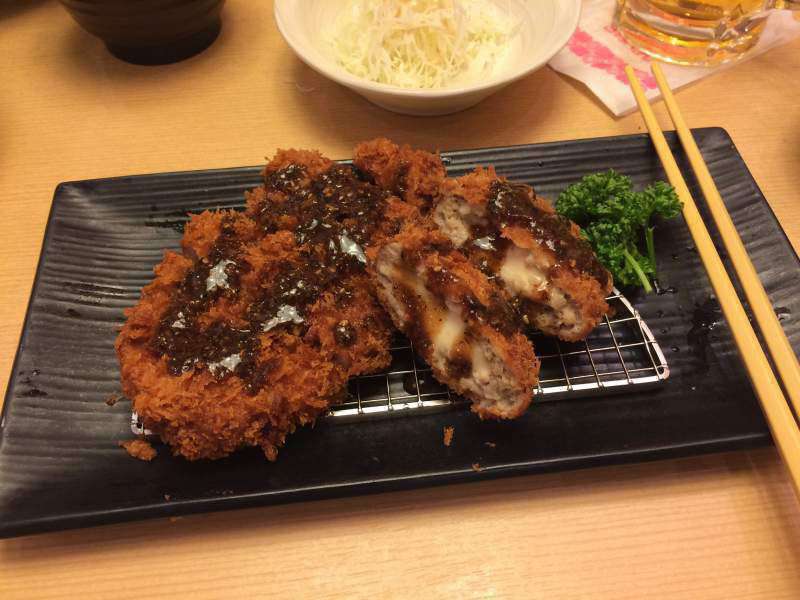 Can you get takeaways in Japan?
Train stations in Japan always offer a fantastic selection of takeaway food. Railway station concourses will have a wide variety of boutique shops and takeaways, as well as the usual cheaper convenience stores, and you pick up a high-quality meal at reasonable prices. Our favourites were the bento boxes, where you get a selection of meat and/or fish, plus rice, vegetables and japanese pickles which you can then eat on the train. You can also buy beer in cans or other alcoholic drinks to take on the train and enjoy during your journey. We've had many fabulous train picnics in Japan!
Is it easy to travel in Japan?
It's surprisingly easy to travel in Japan. While the language barrier can sometimes be tricky, the travel infrastructure in Japan is excellent, with fantastic public transport, plenty of clean pubic toilets and extremely convenient convenience stores selling good food.
The train stations always offer a great selection of good food options, and given their place as a travel hub, with a higher number of tourists, you're more likely to encounter english-speaking restaurant staff.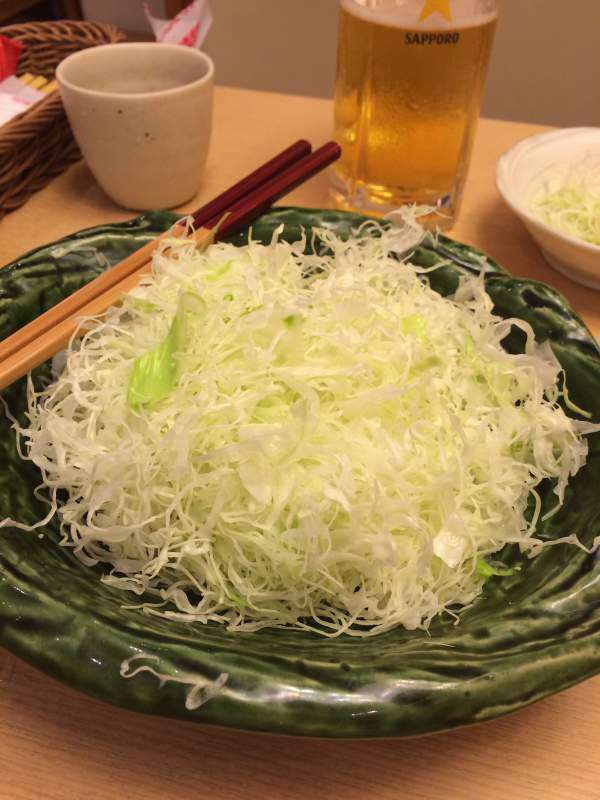 Looking for more ideas about what kind of food to eat in Japan?. Try these ideas: