Tendan Yakiniku restaurant, Kyoto
Visit this yakiniku (barbeque) restaurant in Kyoto for a fun night cooking your own food
This big yakiniku restaurant is a good choice for an easy and fun meal in Kyoto
Yakiniku means 'grilled meat', and is often used to describe the 'korean barbeque' style of restaurants. Tendan in Kyoto is exactly that, a korean barbeque where you sit at a table which has a gas fire under a barbeque grill.
Once you order your meats - typically beef - and vegetables from the menu, they are delivered to your table raw. It's up to you to cook them to your liking!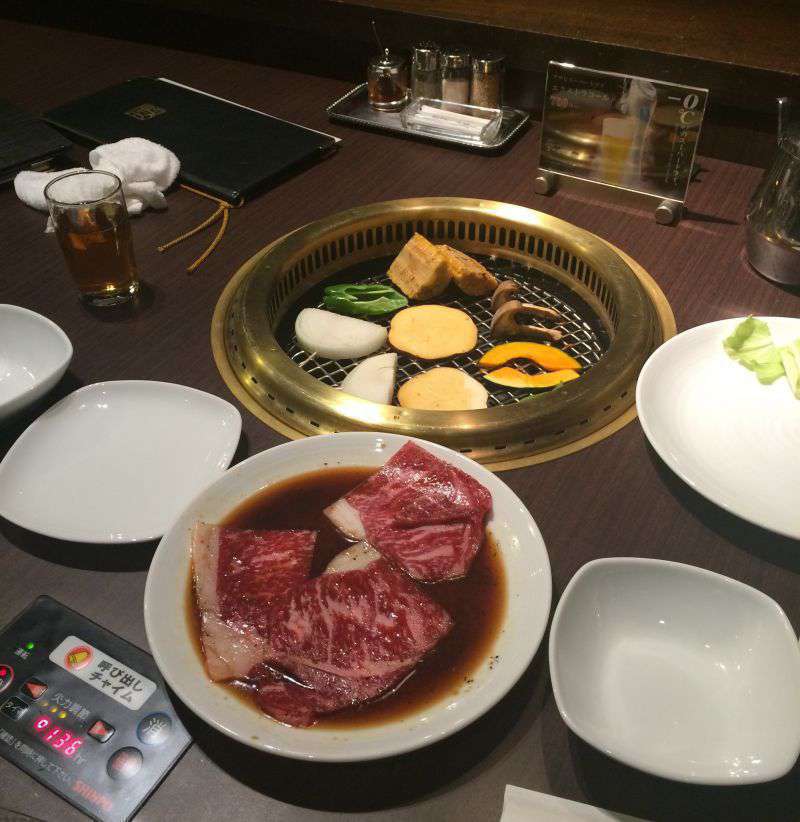 You'll have a pair of tongs and full control over the intensity of your own barbeque, so yakiniku becomes a really fun meal as you cook and eat at the same time. There are extractor fans above the tables so there's no smoke, unlike a traditional garden barbeque.
Tendan in Kyoto is located just on the edge of Gion, one of the most popular tourist areas. It's a large restaurant, and not at all traditional or in keeping with the history of Gion which surrounds it. You don't need to book, because on arrival you will be given a numbered ticket ushered into a waiting room with big flat-screen TV's and vending machines to wait for a table. Once your table is ready they'll take you upstairs and you'll see how big this yakiniku restaurant is - sprawling over several large floors.
But once you get settled into your booth or window seat you'll be focused on the delicious meats and veggies that are presented to you. It's great fun cooking your own barbeque!
For more information visit the Tendan website (English) and find Tendan on Google Maps.