Visit Nijo castle in Kyoto for an amazing historic and cultural experience
A beautiful Japanese castle with a palace and gardens, an essential part of any trip to Kyoto
Nijo Castle (or Nijō Castle - 二条城) is one of Kyoto's greatest treasures, and an absolute must-see while visiting the city.
We visited Nijo castle during a hard day's sightseeing around Kyoto and spent a couple of very happy hours there . It's central location means that it's easy to fit into an itinerary of Kyoto tourist sights within a single day. On the same day we managed to visit the Kiyomizu-dera temple, then take the train out to the Arashiyama bamboo forest and then visited Nijo castle when we returned to Kyoto from Arashiyama.
Njio Castle is a classic Japanese flat castle built within several rings of stone wall fortifications. You enter in the south-east corner of the castle and are immediately wowed by the karamon gate, a huge wooden gate embossed with gold decorative detailing.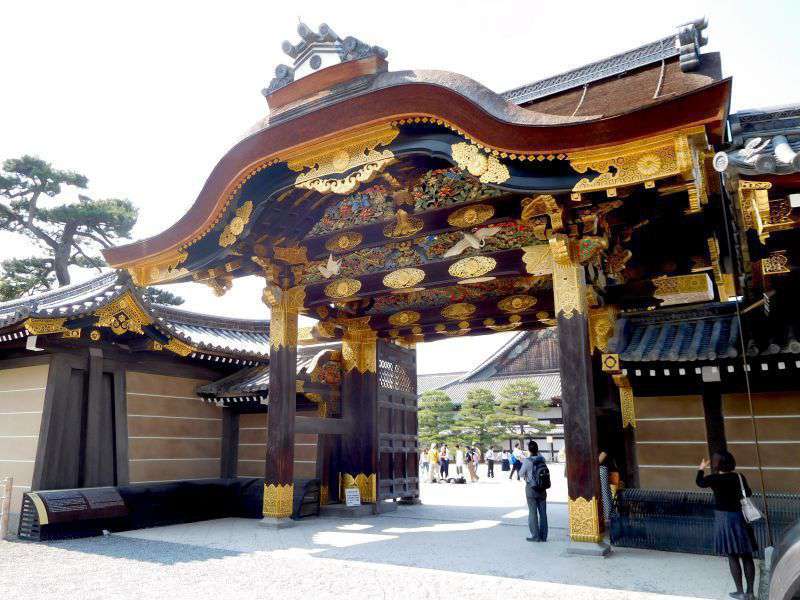 Passing through this gate takes you to the Ninomaru Palace, where after taking your shoes off, you can walk through the amazing palace rooms. There are five buildings inside the Ninomaru palace, each with a number of rooms decorated in traditional Japanese style with sliding doors and walls, wooden carvings and plenty of gold leaf. There's a huge number of Kanō school paintings and Japanese illustrations. You can't take pictures inside the Ninomaru palace, so you'll just have to etch this place into your memory - not that that will be difficult.
The rest of Nijo castle consists of the smaller Honmaru palace in the central area, plus the castle grounds and gardens, and some ruins of former castle buildings.
The grounds of the castle are sprawling and fascinating and worth taking the time to stroll through and explore. The Castle walls are made from huge stones, all precisely shaped to make a perfect tessellated fit. This must have been a tremendous engineering challenge when Njio Castle was built in the 1600's, and a difficult obstacle for would-be attackers. The walls rise up from the wide moat, and are steep, high and offer almost no way to climb them.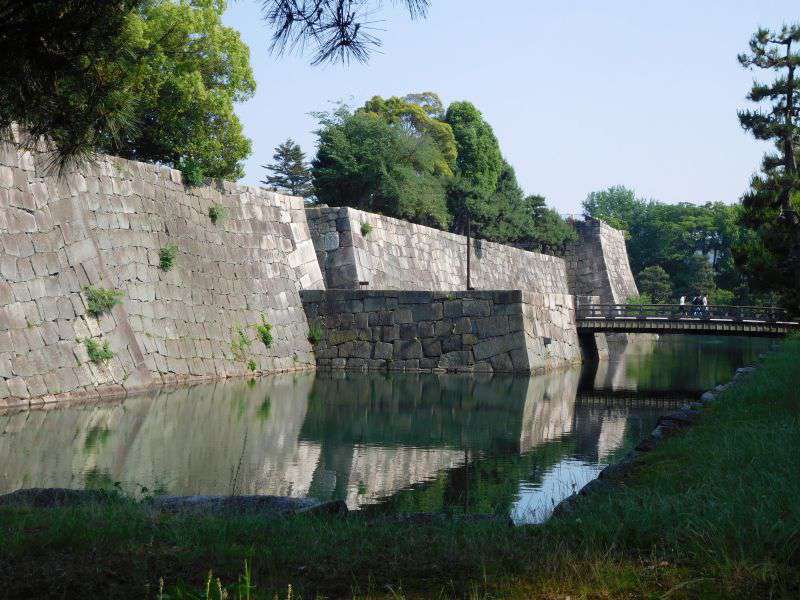 There's a large 'tower' in one corner of the inner castle walls, a large lump of stone with steps which can be climbed. This is the foundation of the Donjon - a tower or keep. It would have been much taller when it was built, but the original building which sat on the stone foundations was destroyed. You can still get a great view of Nijo castle grounds and Kyoto beyond from the top though.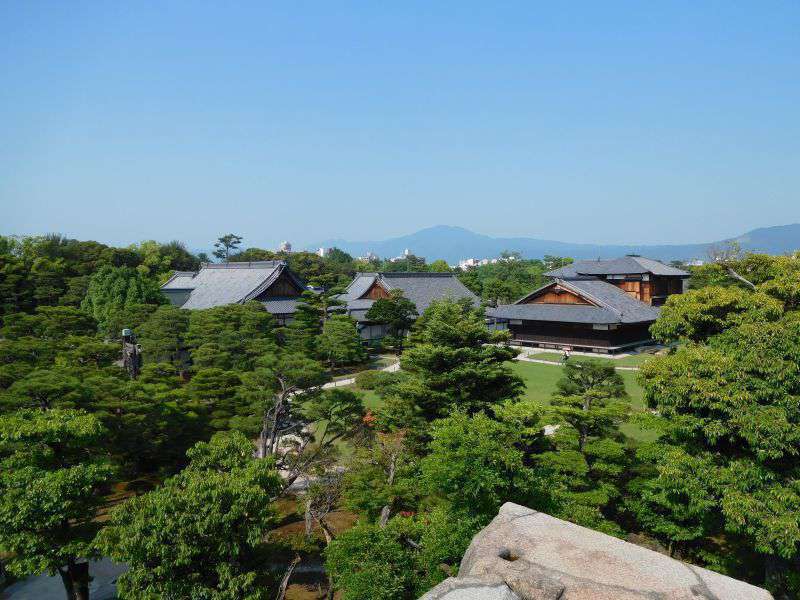 The gardens are beautiful too, the typical Japanese manicured gardens with a combination of green and pink planting, pathways and waterways. We saw some very unusual trees here on the north side of the gardens.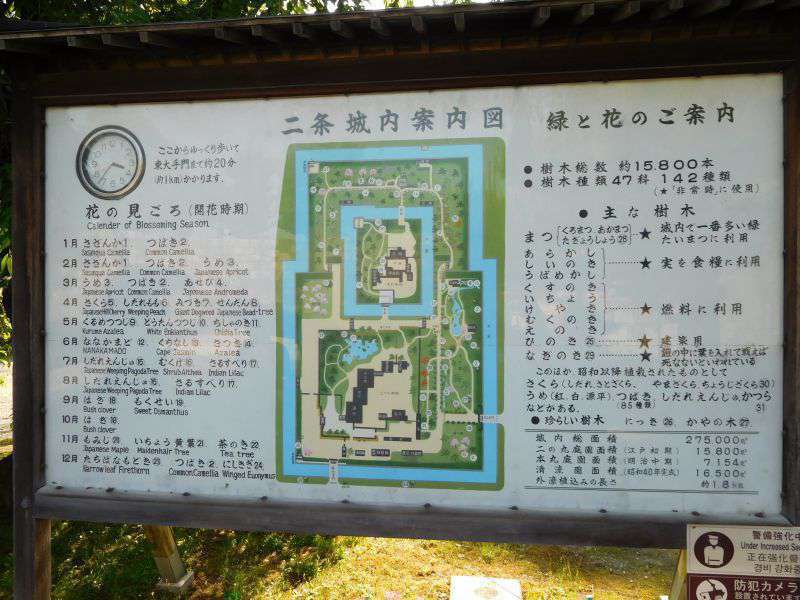 How to get to Nijo Castle
Address:
541, Nijojo-cho, Nijo-dori Horikawa Nishi iru, Nakagyo-ku, Kyoto 604-8301
Opening times are:
8:45am - 4pm (but the castle closes at 5pm)
except July and August 8am-6pm (but the castle closes at 7pm) and September 8am-4pm (but the castle closes at 5pm)
The entrance fee for Nijo Castle is ¥600.
The closest stations are Nijo on the JR line, or Nijojo-Mae on the Tozai line.
For more information about Nijo Castle, visit the Nijo Castle website, or this PDF about Nijo Castle (In English) is very useful. Print or store on your mobile device before yuo go!