Where's the best place in Japan to see cherry blossom?
Sakura, or cherry blossom, is one of Japan's natural wonders. If you're visiting Japan in spring, you must find time to see these indulgent bright pink flowers which illuminate the parks and gardens of Japan
Cherry blossom features throughout Japanese culture, and with good reason. The annual sakura season electrifies Japan for several weeks and marks the height of spring.
Every spring Japan hosts sakura season, where the cherry blossom erupts in a bright pink wave northwards throughout the country. Between early April and early May, Japan's wide variety of cherry trees bloom and produce their lush, dense blossom in every shade of pink.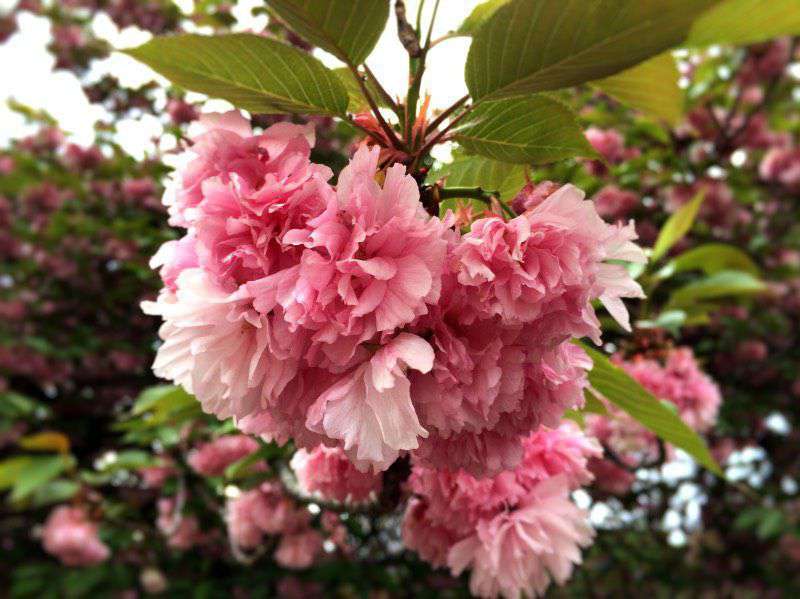 We've been lucky enough to visit Japan several times in April and May and have seen the Sakura at its finest - it really is a wonderful sight. There are so many varieties of cherry tree, and each has a slightly different colour blossom ranging from white to deep pink.
As the cherry blossom season begins to wind down, the blossom falls to the ground and you can find yourself wading through blossom, much like you would leaves in autumn.
Where are the best places to see cherry blossom?
1. Shinjuku Gyoen park and gardens, Tokyo - If you're visiting Tokyo, then this huge park in the centre of Tokyo is ideal for experiencing the cherry blossom during mid-April
2. Itsukushima-jinja Shrine, Miyajima, near Hiroshima - This beautiful island is a short hop from Hiroshima and boasts both stunning cherry blossoms but also fabulous Japanese architecture. Sakura season here is a little earlier than Tokyo, in early April
3. Arashiyama, near Kyoto - this village near Kyoto is busy with tourists because of its stunning temples and shrines, and its spectactular bamboo forest. However in early April it also boasts blossoming cherry trees around the Togetsukyō bridge and Nakanoshima Park which make for great photos with the river as a backdrop.
Is it busy during sakura season?
In a word, yes. Sakura cherry blossom season often coincides with Golden week, Japan's holiday week in the spring. Also given the popularity of cherry blossom with both Japanese locals and tourists alike, you can bet that the popular spots will be busy. But the cherry trees are everywhere in Japan, and if you're willing to explore and head off the beaten track, you'll find epic experiences of the sakura in unexpected corners in urban and rural areas.