Izakaya Hiromichi in Ibusuki, Kyushu, is an intimate sake pub with great food
This izakaya is perfect for an informal meal while staying in Ibuskui
We visited Izakaya Hiromichi for dinner one evening while staying in Ibusuki and had a great time. We'd recommend it to anyone visiting Ibusuki, it's perfect if you don't want to eat in your hotel or want a cheaper meal and a more relaxed environment.
Izakaya Hiromichi is a small pub on the main road through Ibusuki, towards the southern end of the town.
It's defining feature is the decor inside, which consists of shelf after shelf, row upon row of sake bottles and jars. They have hundreds of different bottles of sake, of all brands and types.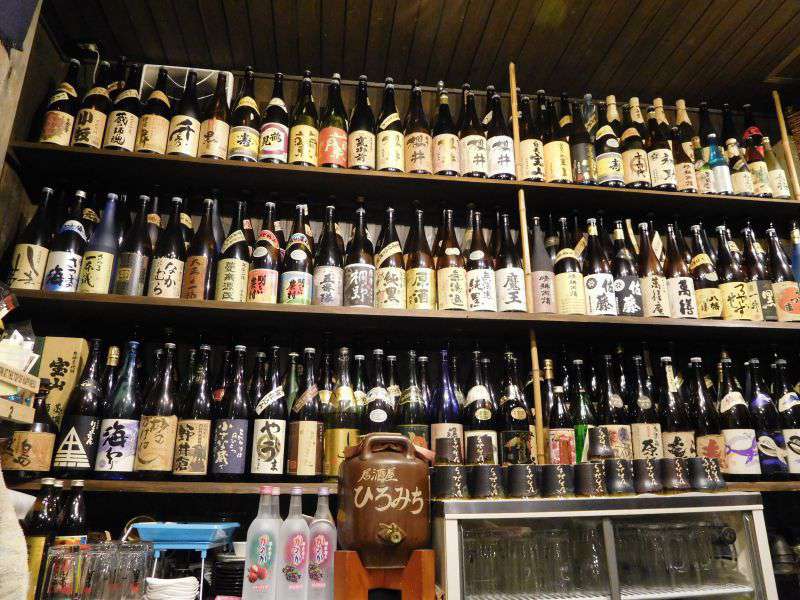 The food is typical izakaya fare - sashimi, sushi, karake, yakitori etc - and all our food was delicious and perfect, and very attractively presented.
The service was excellent, after all this place only seats about 20 people, and with only a few other tables occupied on the evening we were there, the server was able to provide a really personal service.
During late May when we visited Ibusuki, which really is out of season, this Izakaya was one of the few restaurants open - and we were glad it was! We had an enjoyable evening and would definitely return here.