Explore Kyoto's food specialities in Nishiki Market
A bustling indoor market in the centre of Kyoto
This food market is a true sensory experience, and great place to get the flavour of Kyoto's local food produce
In the centre of Kyoto is a great indoor food market, called Nishiki Market (錦市場, Nishiki Ichiba). When I say indoor, it's actually a long narrow street, perhaps 400 meters, that's been covered with a roof.
Inside are hundreds of market stalls, each one spilling out into the narrow street and vying for your attention with sights and smells of amazing local produce.
It can be a busy, bustling place which adds to the atmosphere of this unique location. As you wind your way around the shoppers and barrels or baskets of goods, you'll discover foods you've probably never seen before.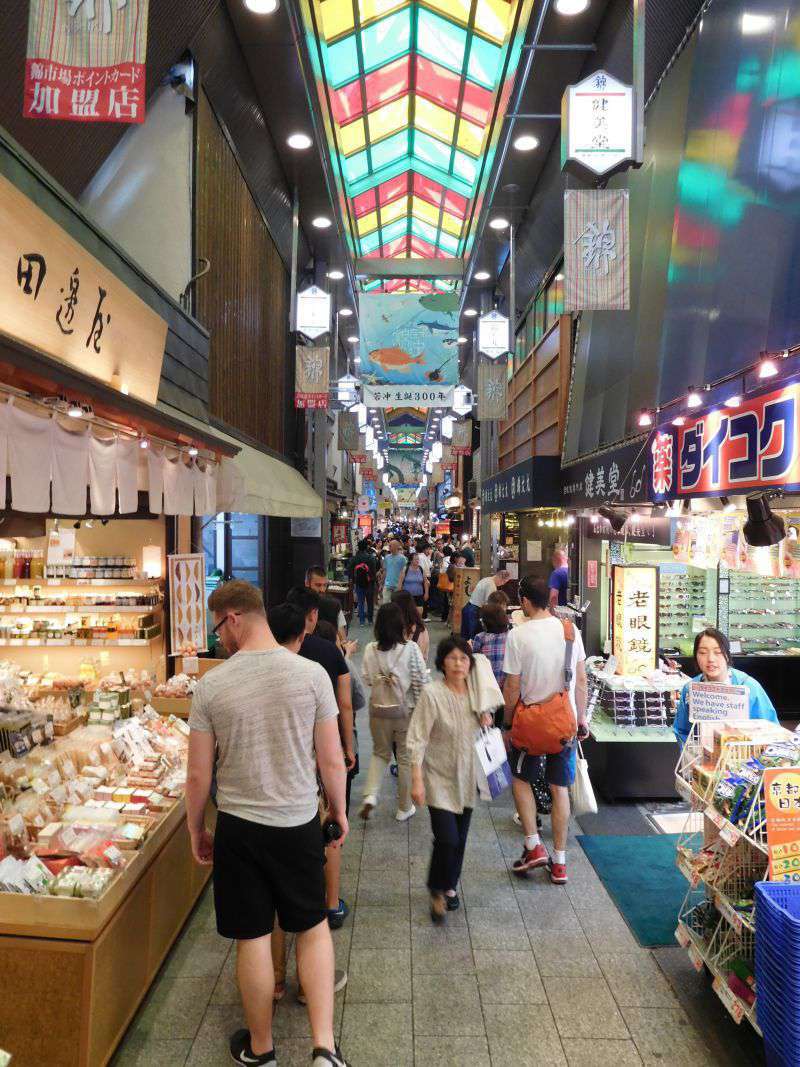 We visited the market following a trip to the Nijō Castle, as the Nishiki Market is in a direct line between the Castle and Gion (where we were staying) so it's a great place to tag onto a day's sightseeing if you're happy to pound the pavements and walk a mile or two through Kyoto. The fact that it's covered also makes it a good spot to visit if you're caught in the rain.
We'd also recommend visiting the nearby Kyoto Yaoichi Honkan supermarket (Map here), as this is a stunning upmarket supermarket with the most amazing selection of produce and fish. It's also got some lovely housewares and a great booze selection, so it's a good place for gift or souvenir shopping.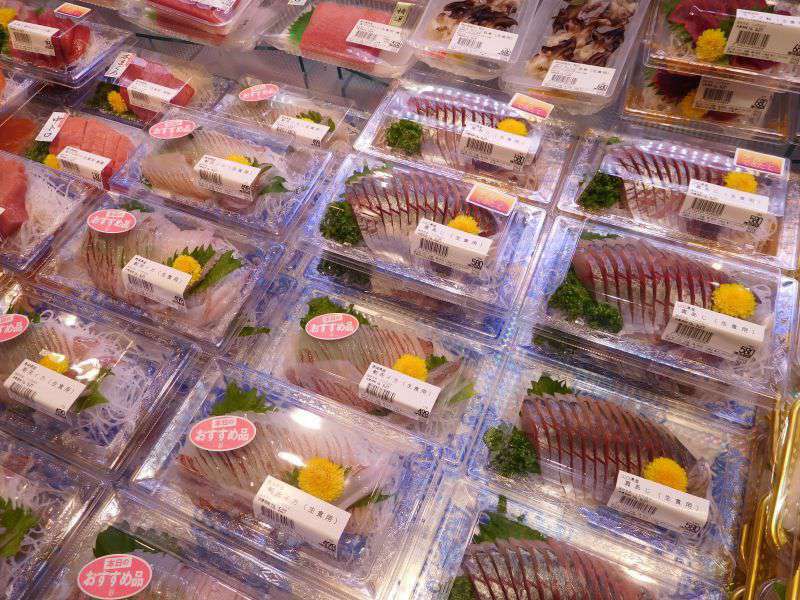 How to get there
Here's a Google map pointing to the Nishiki Market.
Nishiki market is a short walk from the Gion-Shijo Station and the bridge over the river. It's even closer from Shijo station which is on the Karasuma subway line/Hanyku railway.
For more information visit the Nishiki Market website