Rooftop views of Tokyo from the Metropolitan Government Building
A free way to get an incredible rooftop view of Tokyo
You don't need to pay for the Skytree to get a great view from a high building - the Metropolitan Government building in Shinjuku is very high and very free.
Just west of Shinjuku station is the 48-floor Tokyo Metropolitan Government Building, with its two striking angular towers joined at the 33rd floor.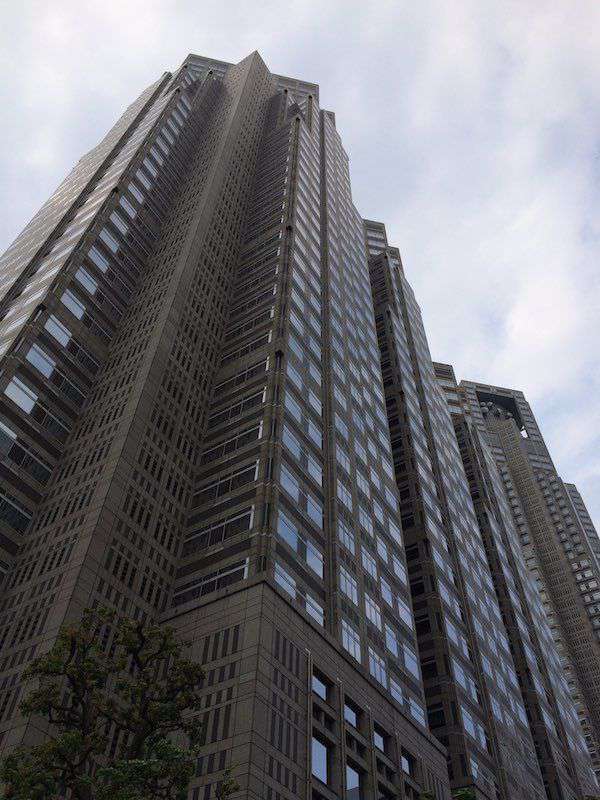 Each of the towers has a panoramic observation deck on the 45th floor, with gift shops and cafes, and occasionally an exhibition.
While they're not as high as the Skytree, the views from the Metropolitan government buildings are stunning - you can see over Shinjuku and Yoyogi park, and then further to Chiyoda and central and eastern Tokyo.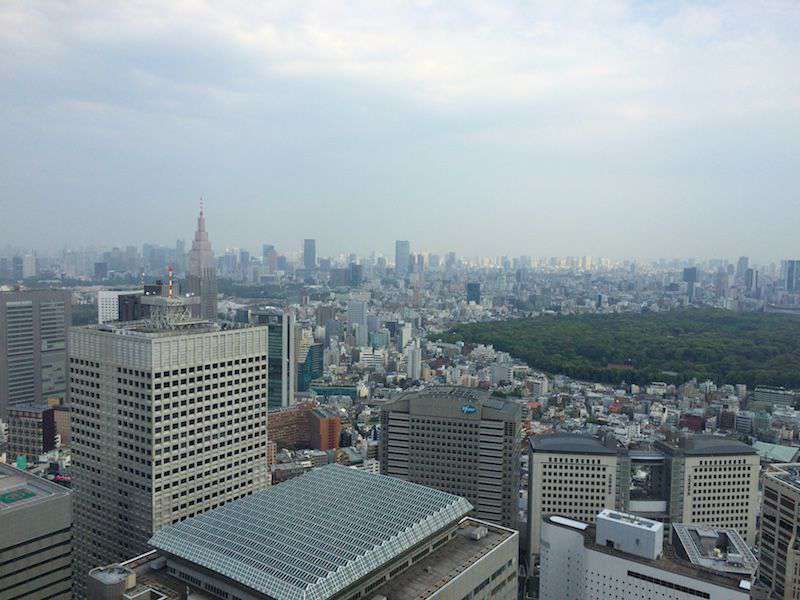 The observation decks are open from 9:30am to 11pm so you can go for the daytime views to the horizon, or see Tokyo lit up at nighttime.
To get there, take the train or walk to Shinjuku station and take the west exit. You'll begin to see signs to the govenrment district and you can either walk along the streets, or take the subway for most of the way - great if it's raining.
Here's Google Maps walking directions to the Metropolitan government building.
The entrance to the towers is a bit hard to find, you have to go down from street level to find the elevators up to the observation decks.