Onegiya Fukuromachi izakaya, Hiroshima
An excellent izakaya located in central Hiroshima, with great food and atmosphere
Japan's izakayas - or pubs - always serve food and ice cold beer, and offer an amazing atmosphere. This one in Hiroshima is well worth a visit.
Named after Japanese long white onions, this restaurant features them in many of its dishes.
This izakaya style eatery is Located in the Fukuromachi area of central Hiroshima, between the peace park and the Shintenchi area (which is famous for Okonomi-mura), Onegiya Fukuromachi is hidden away on a quiter street and has an unassuming traditional wooden facace decorated with the white onion sign - helpfully with 'ONEGIYA' in English. The name is pronounced on-egg-ee-ya.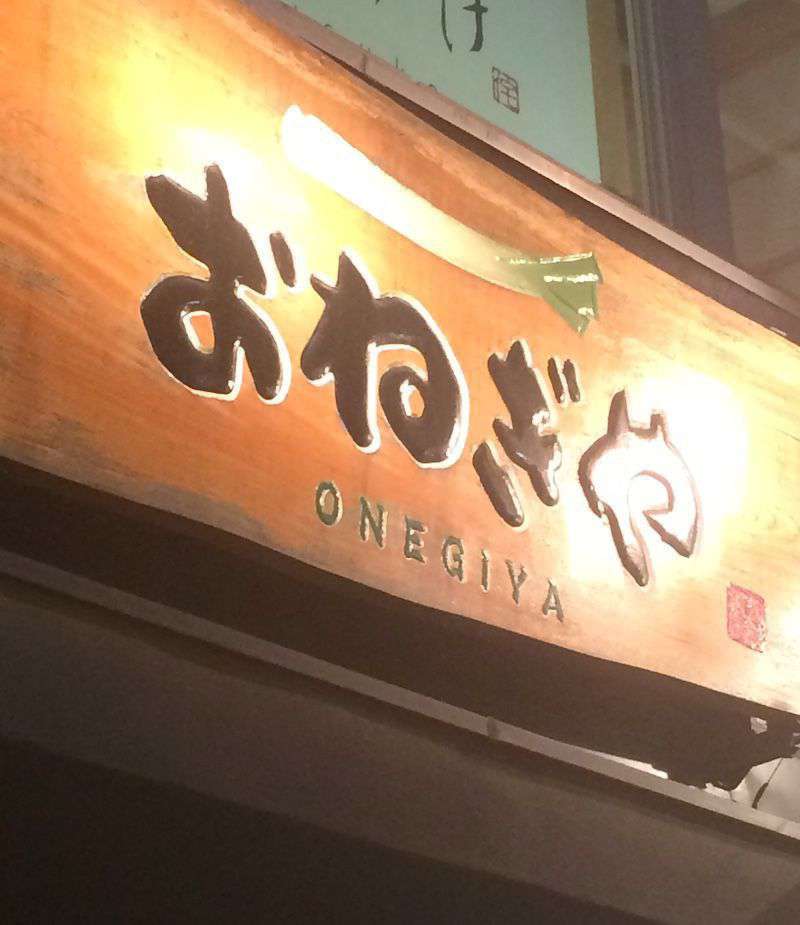 You enter through a tiny entrance door only about 5 feet high into a small lobby where you'll be asked to remove your shoes and put them into some wooden shelves.
Then into the bar itself and there's a choice of seating at the bar or larger tables arranged in booths. Typically if you're just two people you'll end up at the bar, and larger groups are seated in the booths. Personally we love sitting at the bar, watching the action and ordering directly from the chefs or servers.
The food is typical izakaya style - small plates of fish, chicken, beef or pork and vegetables, served like tapas - and all the usual favourites like sashimi, gyoza and yakitori. There is an english menu so you'll have no problem ordering.
From memory there's a small cover charge of around ¥400, however the food is reasonably priced and this is a good option for a mid-range meal. Even with several beers you're not going to break the bank.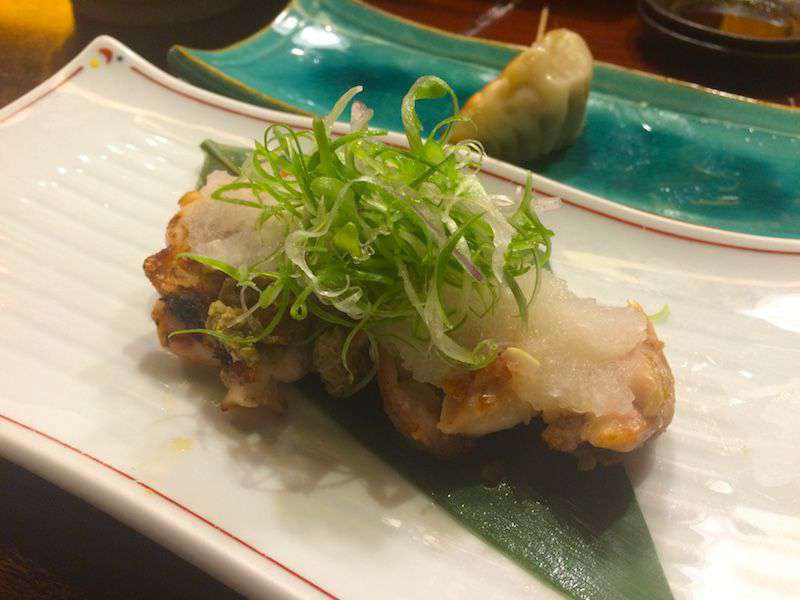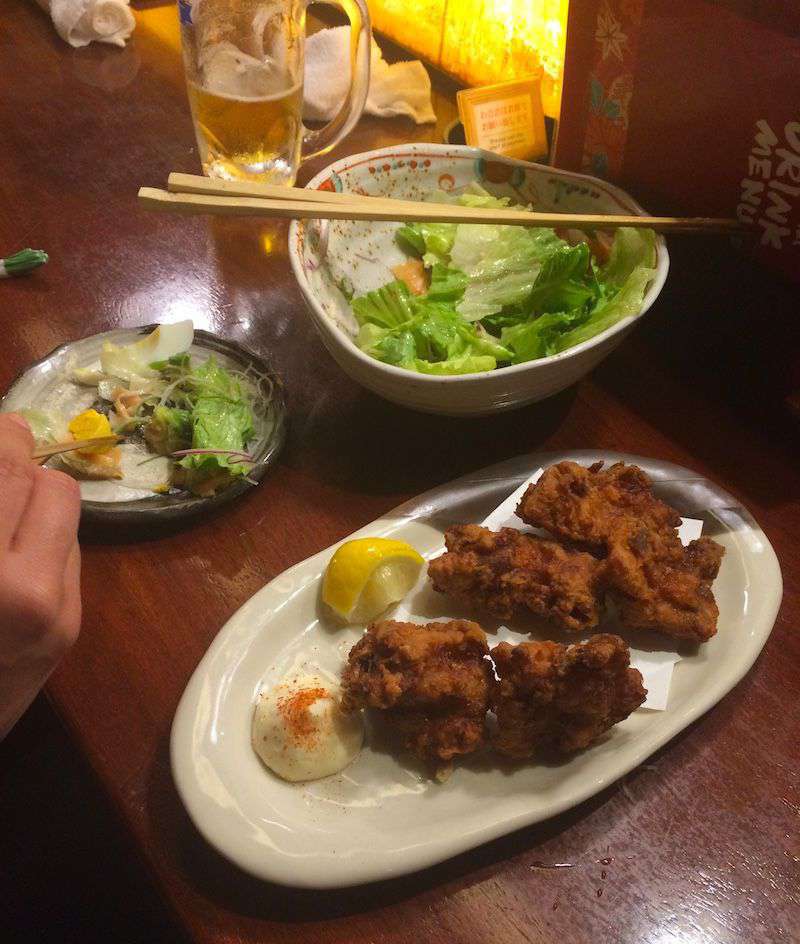 If you're visiting Hiroshima and don't fancy the Okonomi-mura, then we really recommend Onegiya Fukuromachi!
For more information visit the Onegiya Fukuromachi website or Google.